Freedive Weh is located on Pulau Weh, a jungle covered island in the middle of the Andaman Sea. Nature here is dominant and well preserved, both on land and in the ocean, where some of the most gorgeous coral reefs of South East Asia can be found. The bay where our freedive centre is nested has deep, calm and warm waters all year round, making it a perfect location for training freediving at all levels.

Things you can do with us
We offer freediving courses from beginner up to instructor level with the most reputable and widely recognized training agencies, such as AIDA and CMAS (FFESSM).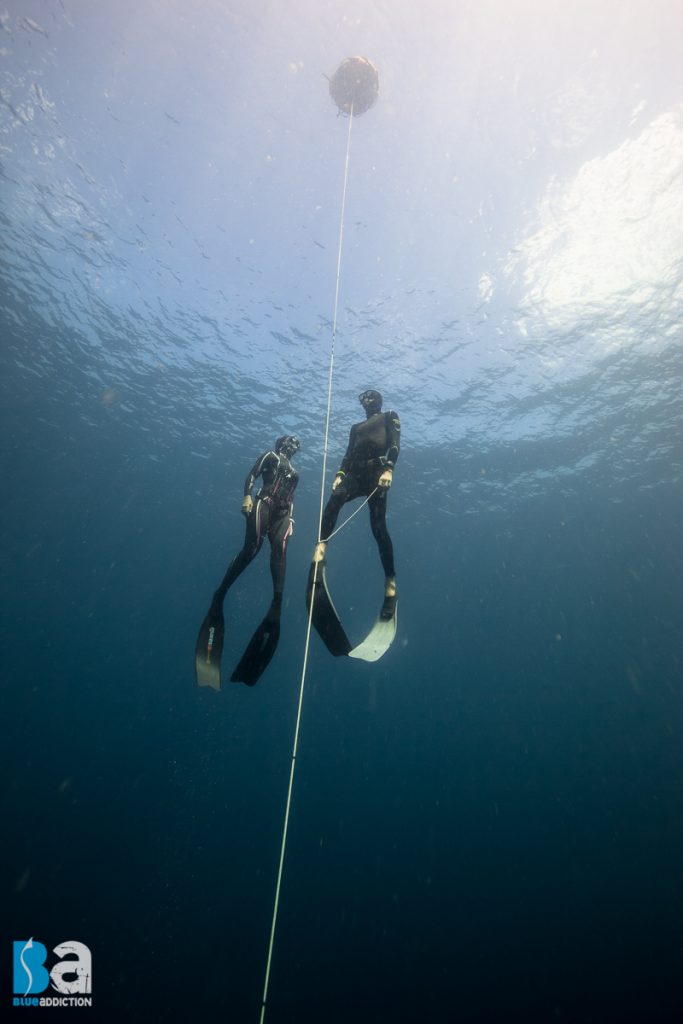 We also offer:
equalization workshops,
training programs tailored for athletes,
coached sessions for freedivers of all levels,
as well as exploration dives on the most interesting dive sites of the island, including WW2 shipwrecks, gorgeous reefs with reef sharks, giant trevallies, and an underwater geothermal hotspring bubbling up sulfuric gases.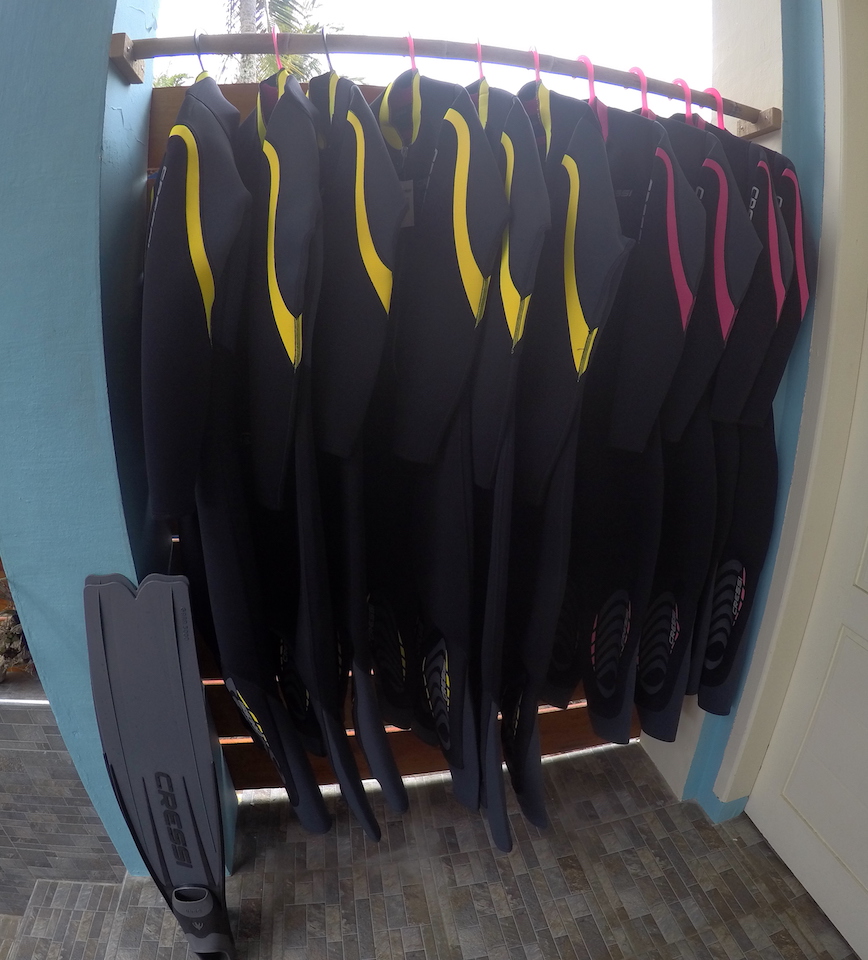 Our equipment is brand new and perfectly maintained, including freediving gear from Cressi, medical oxygen kit and a sled (like in the Big Blue) for no limit fun. We also have paddle boards if you feel like exploring the island from the sea.
Our philosophy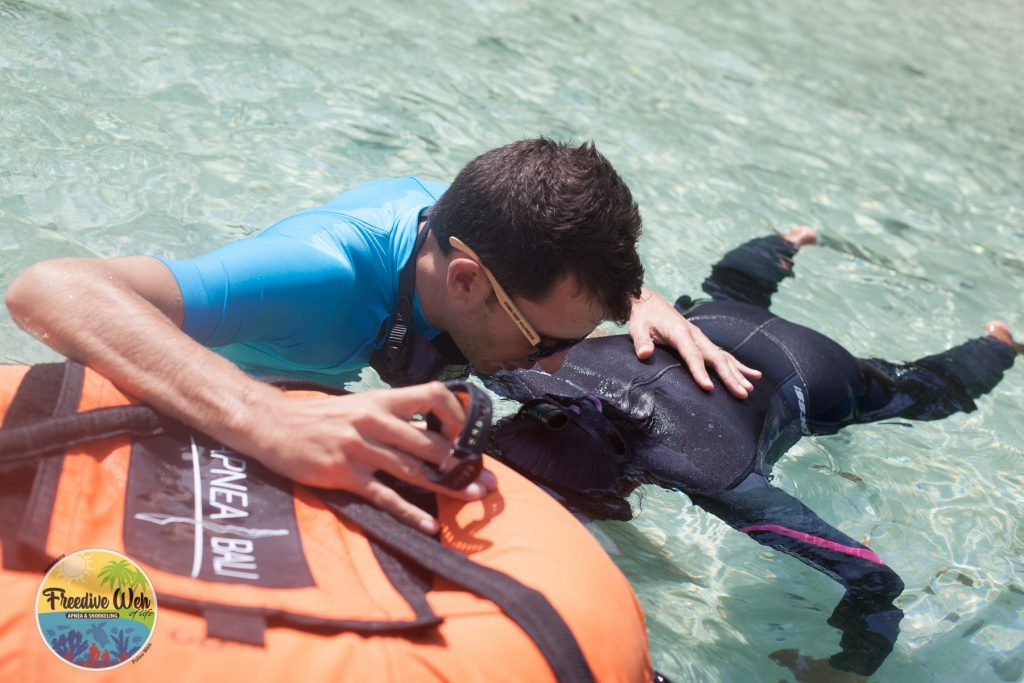 At Freedive Weh our focus is on safety and on the highest quality of teaching, so we provide more learning time than most of the other freediving schools. This allows us to provide personalized coaching and to focus on individual needs, addressing specific problems and dedicating all our time and experience to fix them.
The didactic coordinator is the world champion and multi-agency instructor trainer Remy Dubern, founder of Blue Addiction, the most eminent freediving training centre in France. Both he and his team are passionate instructors with plenty of experience, and they guarantee the highest training and safety standards within the cheerful and family like atmosphere of our school.
Warmest greetings from all Freedive Weh team.